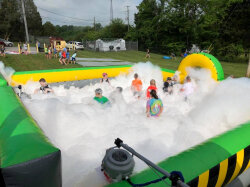 Foam Machine and Pit




Please call to reserve this item.

Delivery in Stillwater $400+tax
Call for Pricing outside Stillwater.
*Not avaibale for Customer pick up*
Length 20ft
Width 20ft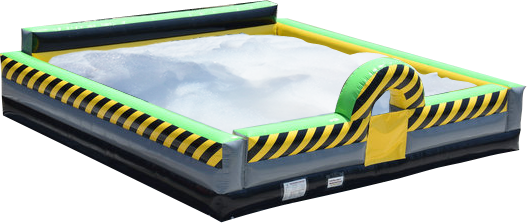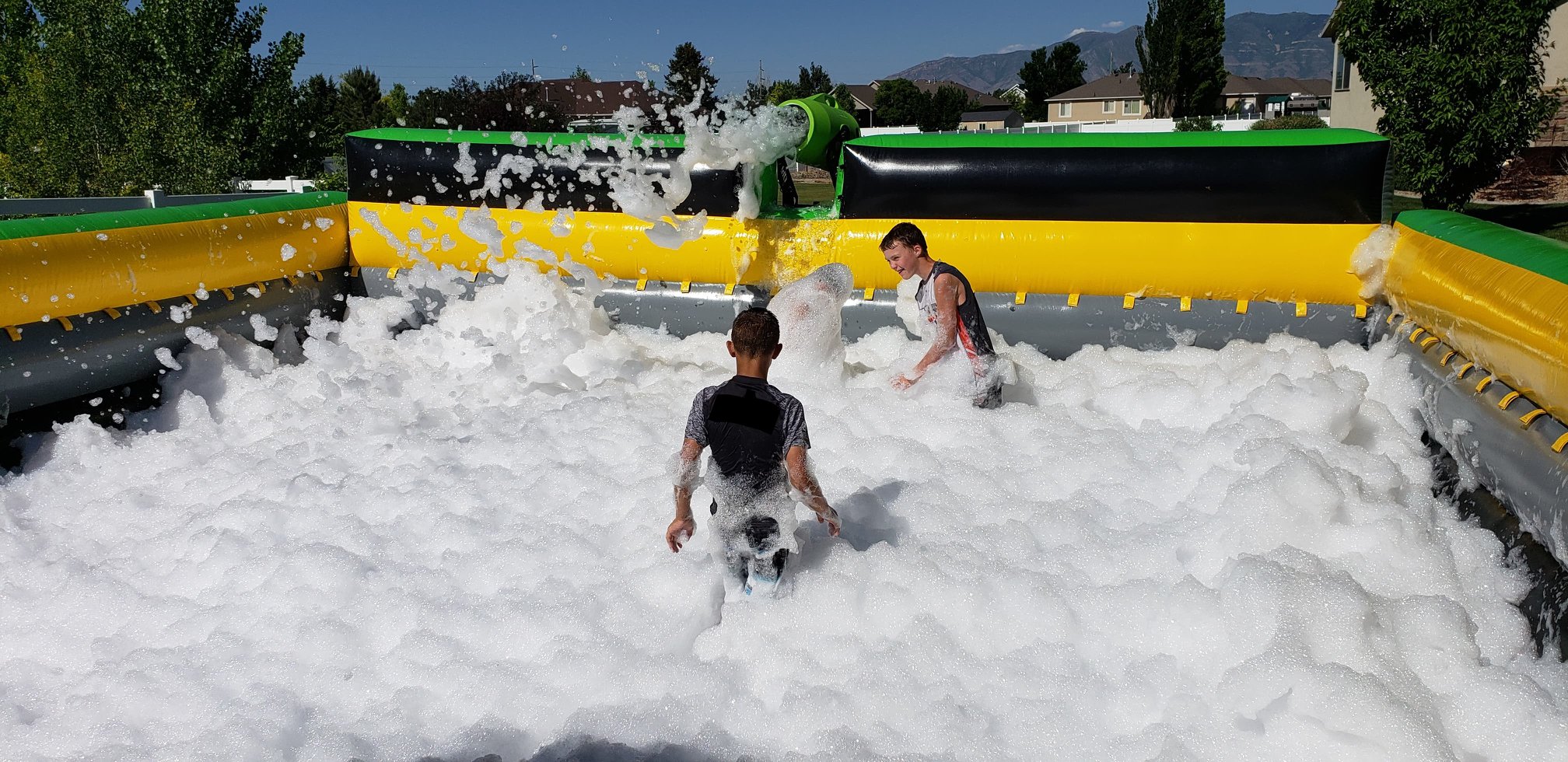 What is the powder solution made of?
The powder solution is a surfactant blend. Surfactant is strictly a foaming agent you find in your shampoo, shaving cream, toothpaste, and bubble bath. The difference is there aren't any additives for cleaning or scent.
Is the solution harmful?
The solution doesn't cause harm to eyes, skin or the environment. It is strictly a foaming agent.
Does the solution leave stains?
How do I clean the foam area when I'm done?
Spray the area with water.
Is the foam slippery?
The foam when mixed properly is as slippery as water.