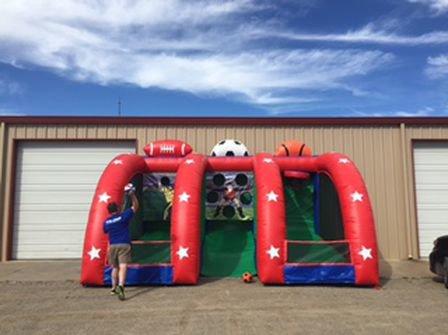 3 Play Sports




Please call to reserve this item.

$175+tax to Pick up
$225+tax Delivered in Stillwater
Outside Stillwater Call for Pricing

Football, soccer, basketball… test your athletic skills with one of our most popular sports interactive inflatables, the 3 Play Sports. By the end of the afternoon, you will finally determine who the real MVP is amongst your family and friends.